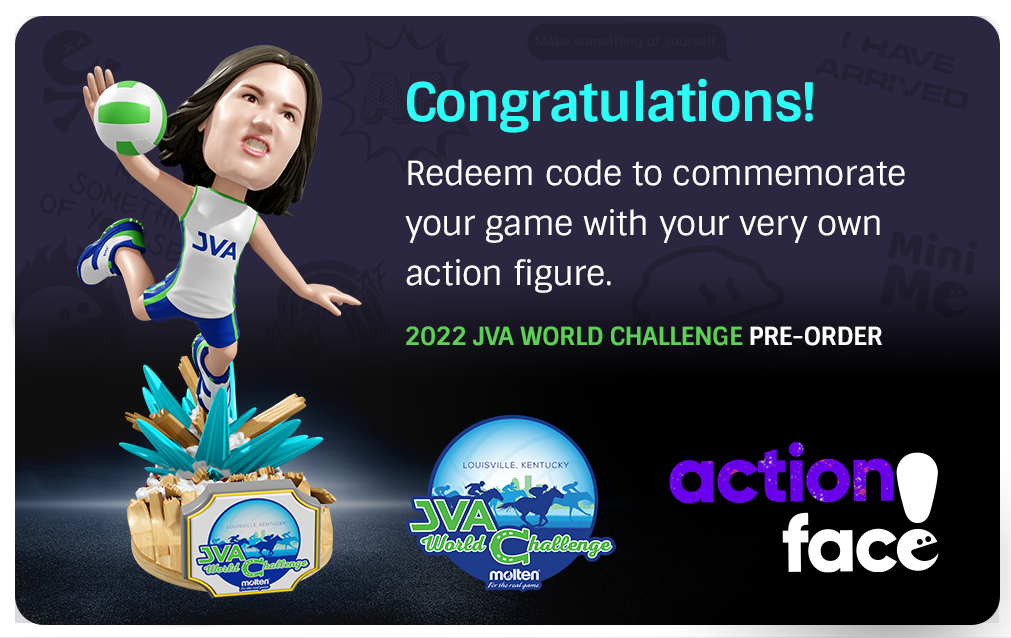 Your Action Face pre-ordered gift card has been sent in a separate secure email. To redeem, you have two options:
1. You can visit the Action Face booth at the JVA World Challenge Tournament where our photo booths will do a 3D scan of YOU. We will have exclusive JVA World Challenge outfits and poses that are only available to participants of the event. Have fun customizing your own personal figure!
2. If you don't want to wait until the tournament to take your 3D scan and customize your figure, our app allows you to do a 3D scan from an iPhone or iPad that has FaceID. Here's what you'll need:
A. You will need an iPhone or iPad Pro with FaceID technology (iPhone X or higher)
B. If you don't have this, you can borrow a friend's or come scan at our booth.
C. Next, you will need to download the ActionFace 3D Scanner from the App Store.
D. Open the app and follow the instructions to scan your face and customize your figure.
E. On the final payment page, please enter your 16-digit unique code.
That's it. You will soon be the owner of a personalized figure of YOU showing off your accomplishment, making the play of the game. Congrats!
So exciting! Can't wait to get my 3D scan!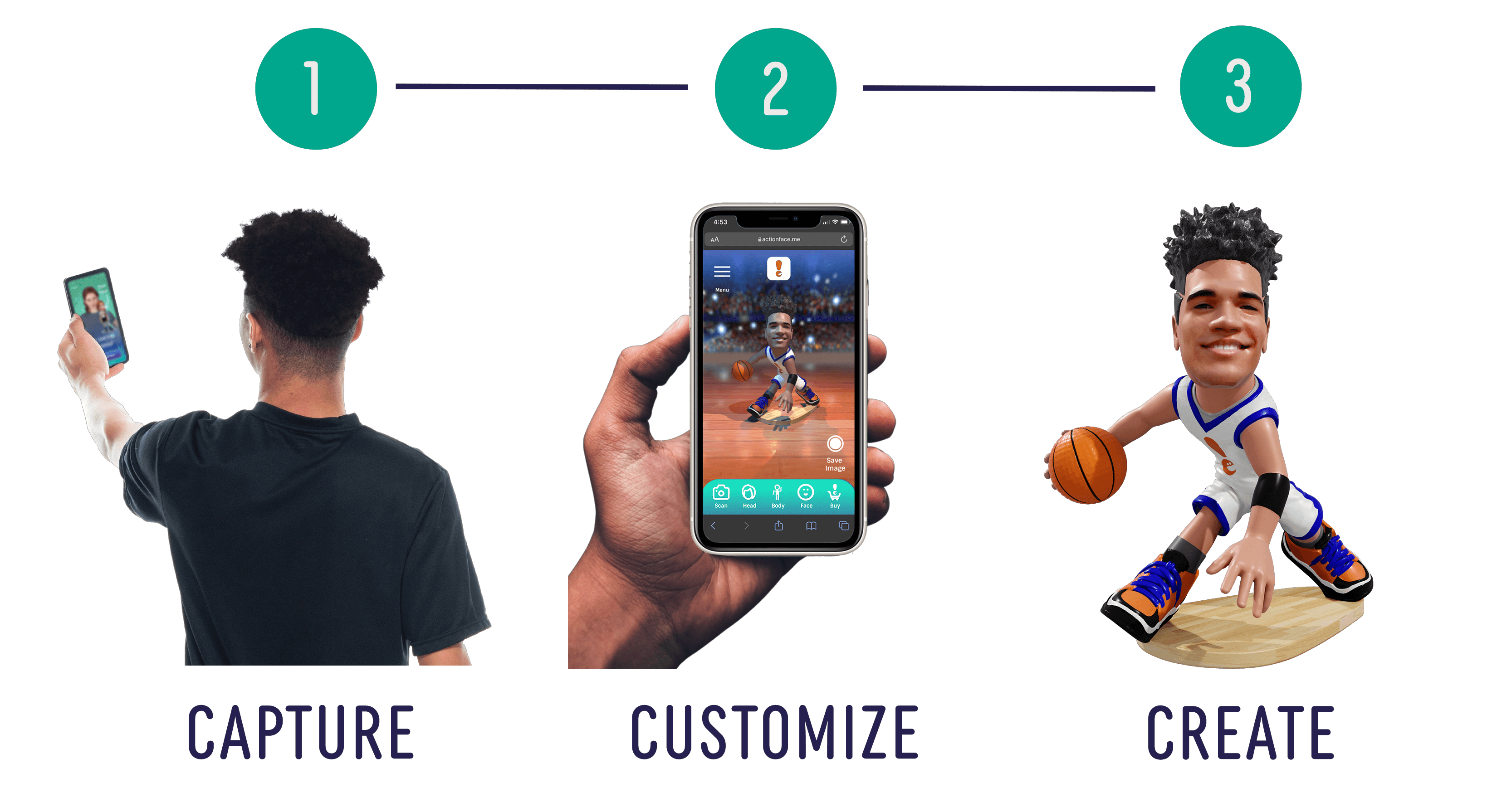 Step 1: Capture
Download the Action Face 3D Scanner from the iOS App Store and take your 3D face scan. It takes less than 2 minutes!
Put more action into your action figure by making an expression that tells a story. Capture your Game Face, Happy Face, Silly Face… or your Action Face!
(iOS app is compatible with iPhones and iPad Pros with FaceID)
Step 2: Customize
After your scan has been successfully processed, it's time to spice it up.
Head to our Customizer tool and customize your figures with specific themes, hairstyles, hair colors, body styles, and more. We have hundreds of choices!
Our demo model Logan will help get you started.
Step 3: Create
Now that you're happy with your figure, all you need to do is click 'Buy figure.'
During checkout, enter your 16-digit gift card code in the "Gift card or discount code" box.
As soon as you place your order, our systems securely and magically turn your scan into a premium action figure of yourself! It usually takes us 2 weeks to do the magic, so hang in there.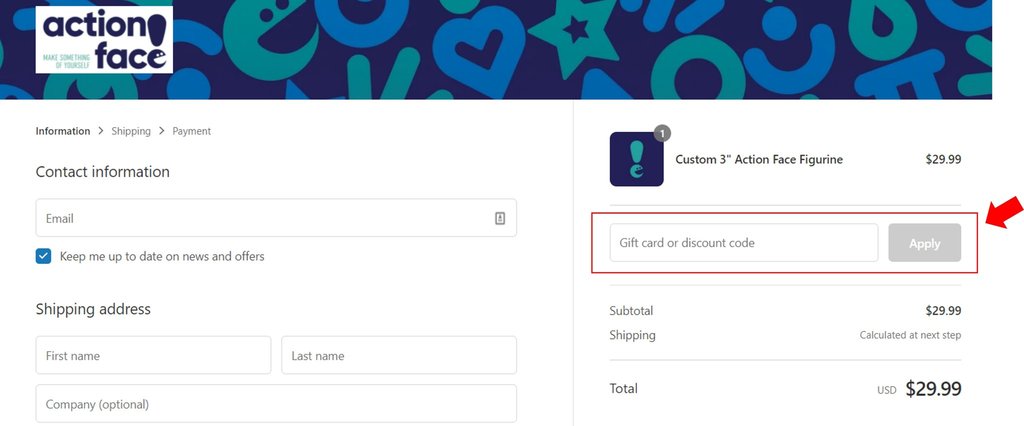 What are some example figures that I can get?
I still have questions...
1. When does my gift card expire?
Your gift card never expires.
2. How can I check my gift card balance?
3. What terms and conditions apply?